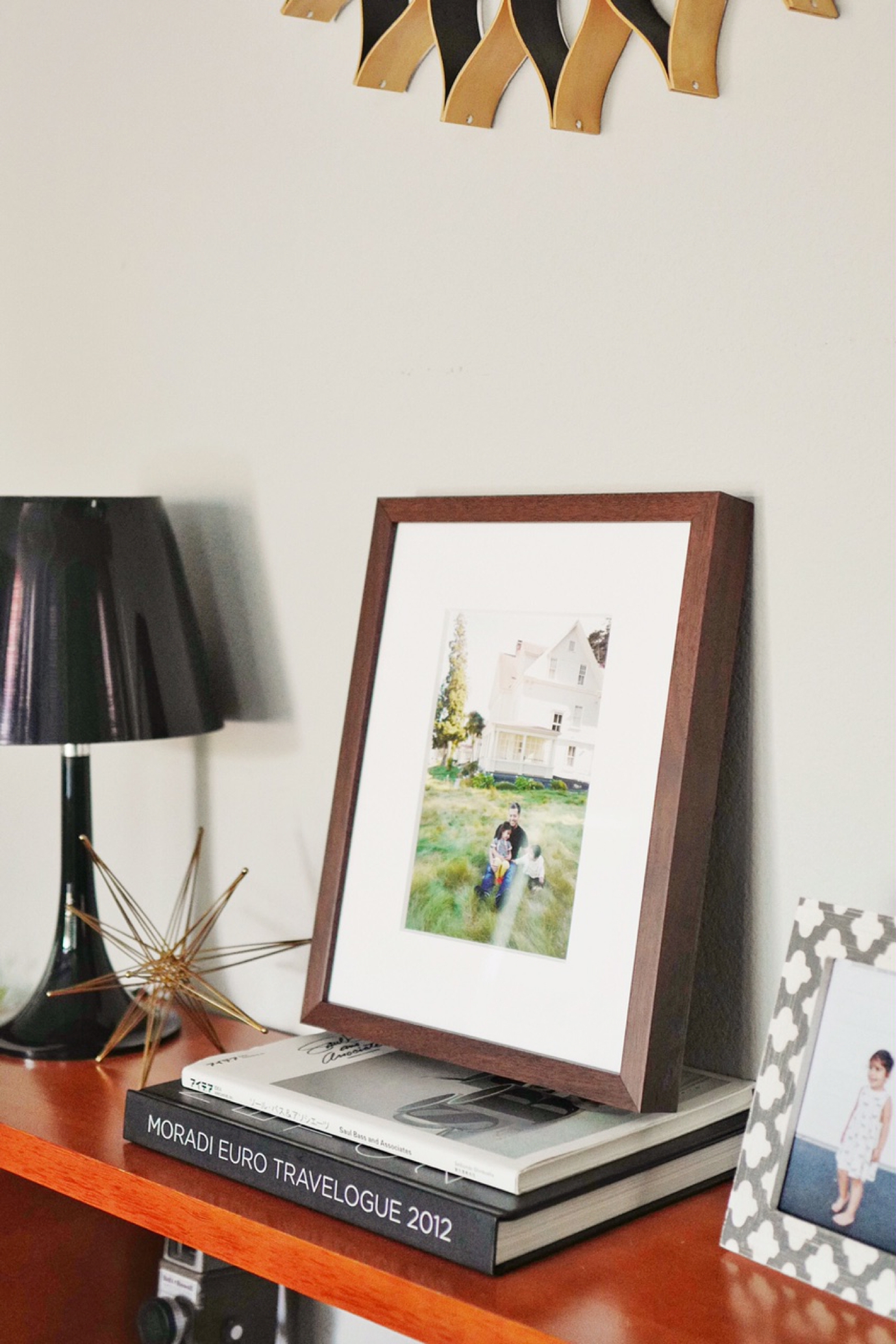 Its no secret that I love photographs but one thing that gives me a dose of #momguilt is not printing my photos as much as I need to. These days, I'm constantly shooting photos of the girls and their budding relationship or our weekend adventures and as a result I feel the desperate need to see these photos on our walls or in albums before I forget all about them. We can all agree, kids grow too fast and I get really sad when I see that an app on my phone is reminding me about what life was like a year ago (*cough* Timehop *cough). I want to see more of those moments on my walls, not just on my phone! SO…I'm making a decision to frame more photos, print more personal albums and pull the trigger on ordering prints (even if I don't have the perfect plan for where each one will live). I don't want to see my photos get lost on my camera roll anymore.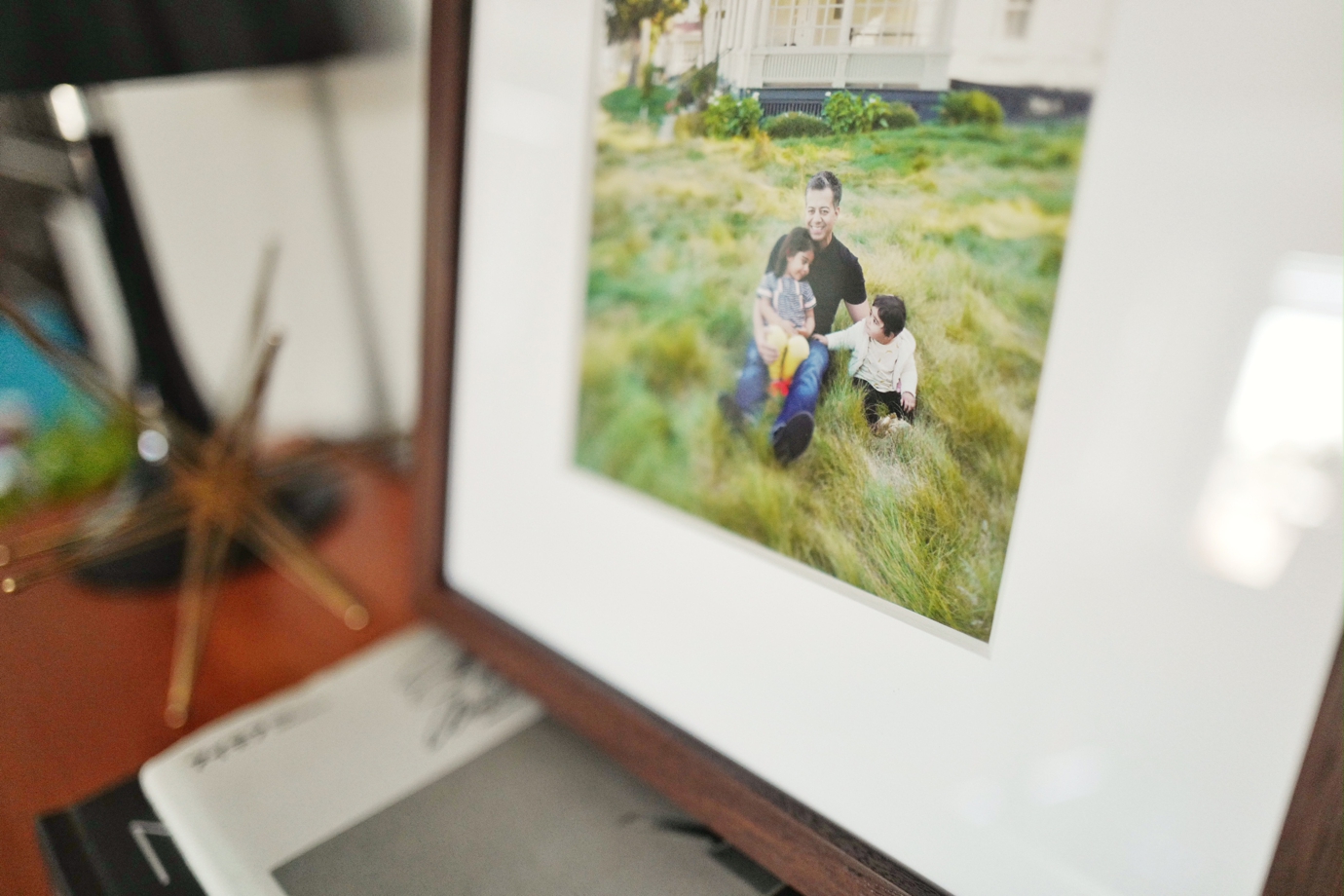 In honor of Father's Day, I printed a photograph of Arash and the girls from our recent weekend trip to San Francisco. I absolutely love this photograph because its captures the three of them so authentically. (Look how Aria has her hand rested on Arash! I can't even.) Makes my heart melt!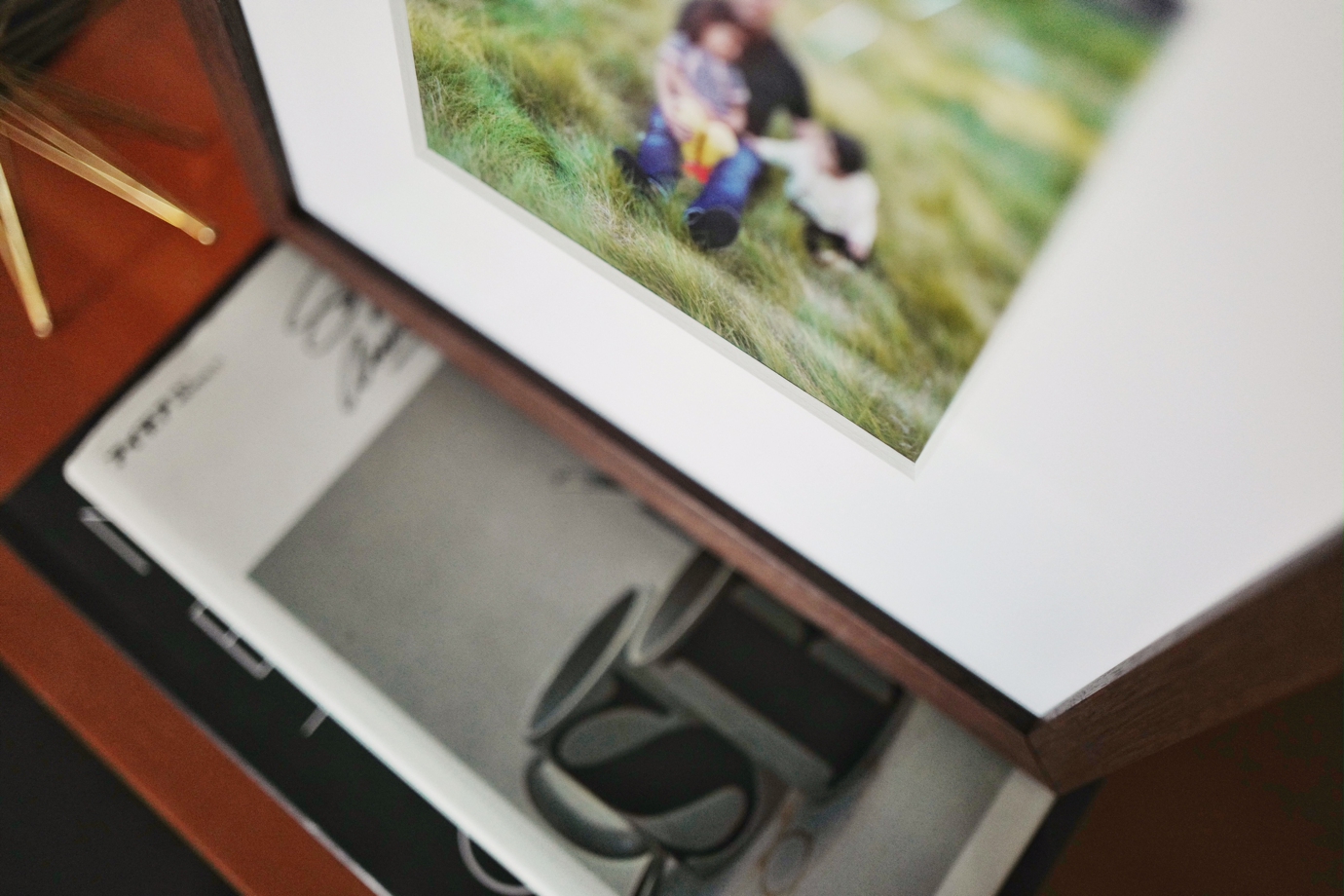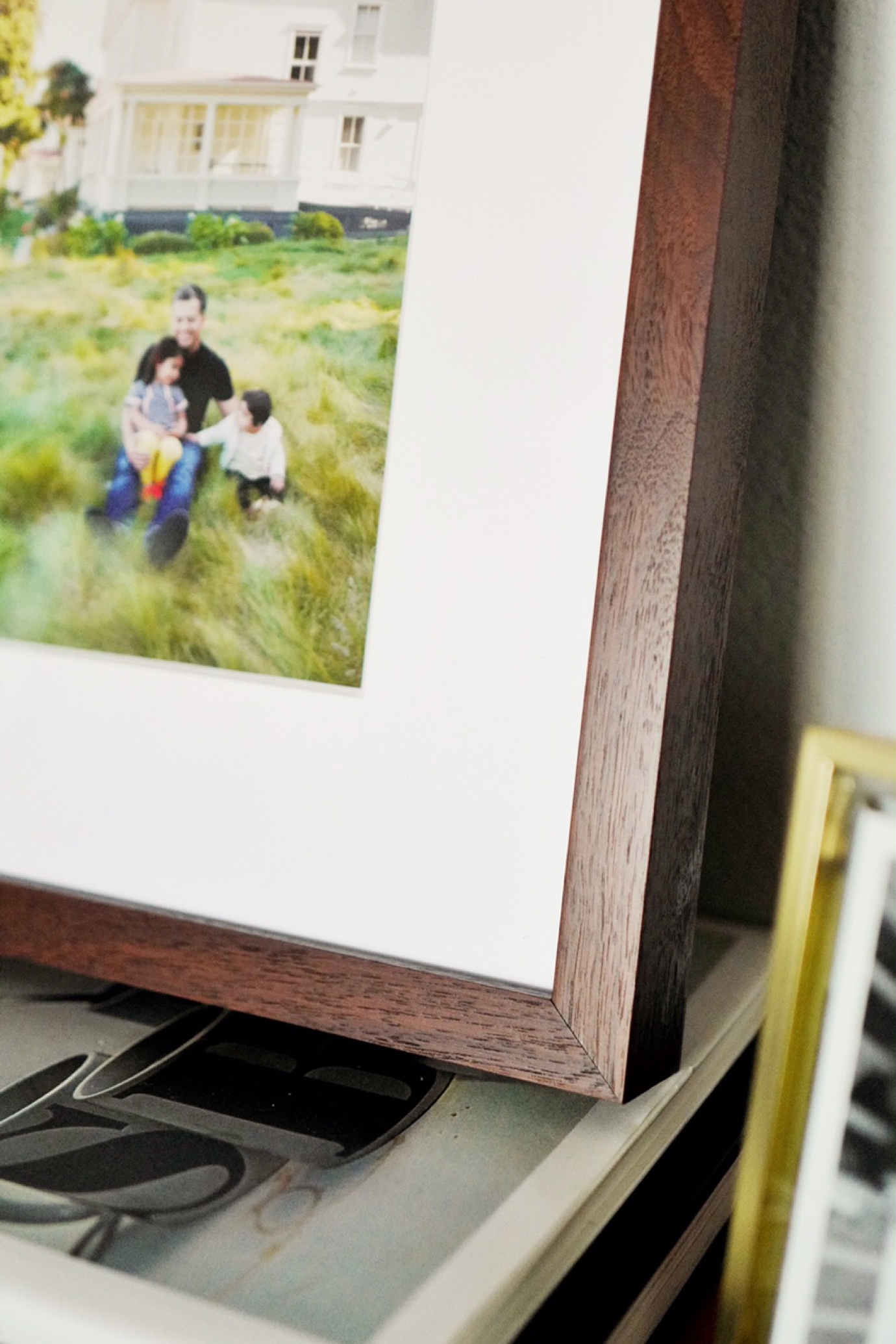 Im so thankful for Artifact Uprising who has made my #momguilt a little more bearable. I can order prints, albums, even a custom frame directly from the app on my phone or on my desktop. Its super easy to take advantage of all those photos we snap and make some beautiful printed art. For this photo of Arash and the girls, I chose Artifact Uprising's 11×14 Gallery Frame in the Walnut finish. Im so happy with how it turned out because its the perfect addition to our home. The quality is exceptional and the printing is spot on!
For one week you can get 10% off your order, just in time for that Father's Day inspired gift! Enter the code: BLGDMAU10 for 10% off site wide. Say no to that #momguilt and let's start printing our sweetest memories!!