A big thank you to Style Me Pretty for featuring Kelly and Jaime's City Hall wedding on their new California blog. Go take a peek…If you're getting married in California, don't miss out on all the inspiration on their blog geared specifically to you!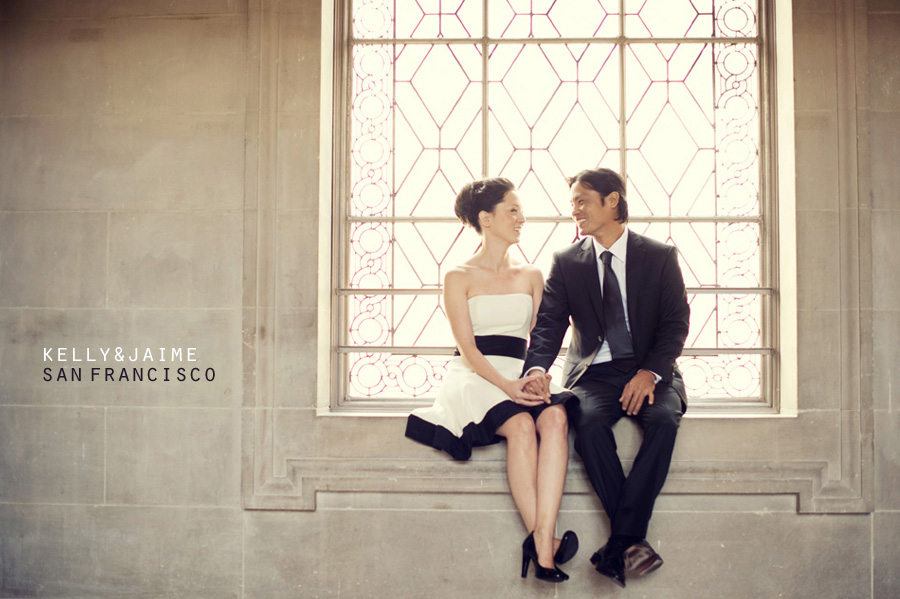 Kelly and Jaime got married at San Francisco's gorgeous City Hall building surrounded by tons of loving and supportive friends and family. It was the first time I had shot at City Hall and I was pleasantly surprised by all the gorgeous detail. Bronze, stain glass, gorgeous ceilings…definitely an ideal backdrop for any photographer. Not to mention I had the honor of shooting the sweetest couple. I absolutely love these two, from the moment we met, I could sense they have something super special. The love they have between them is so sweet and contagious. To see even more of Kelly & Jaime, here's a link to their engagement session!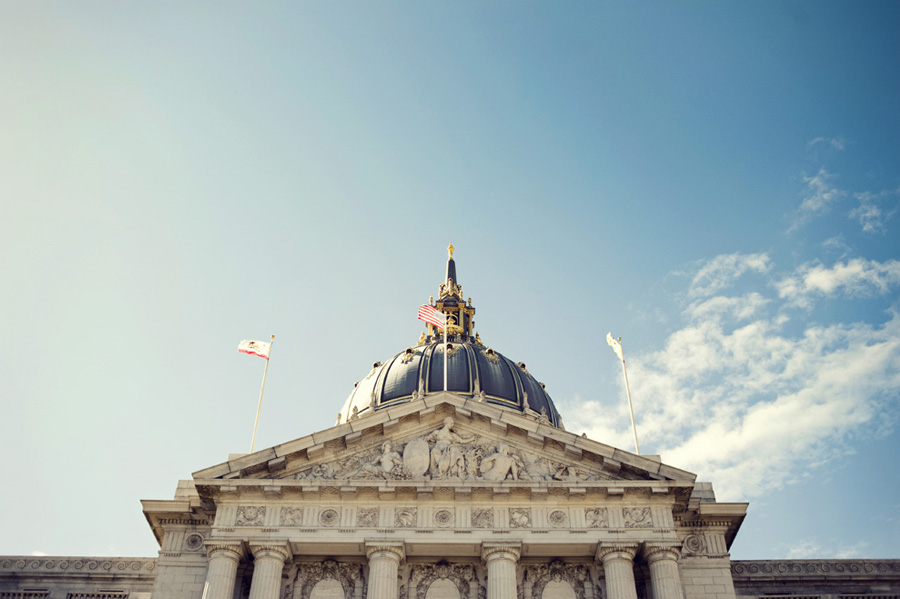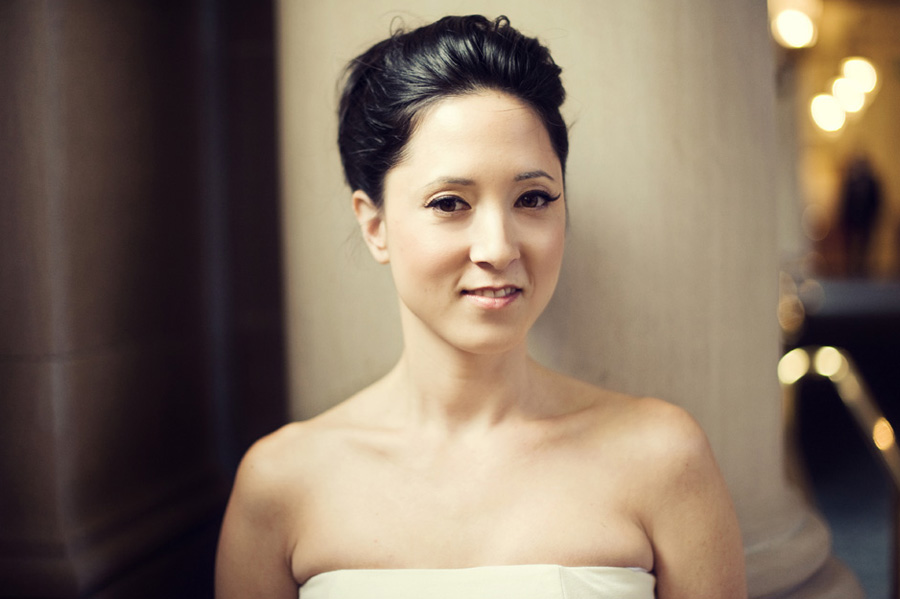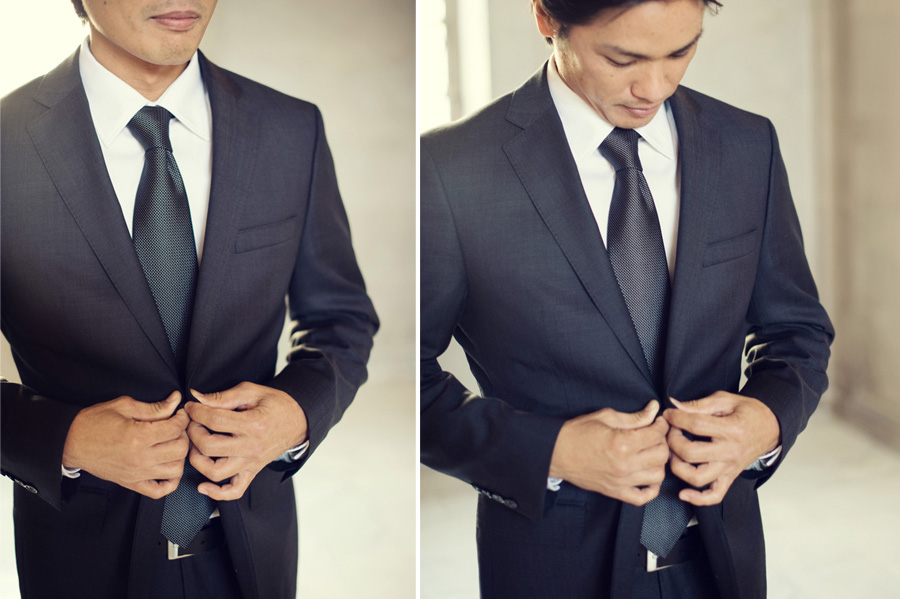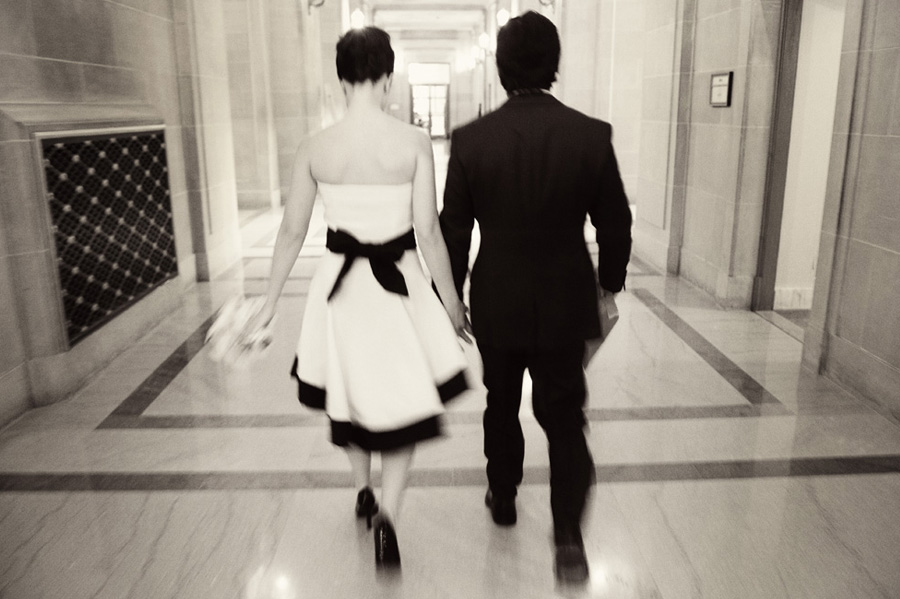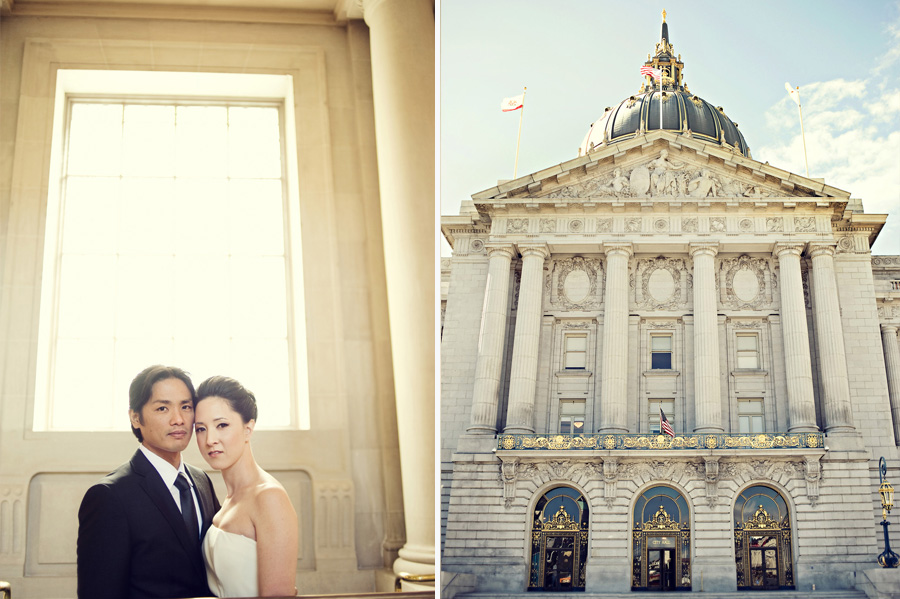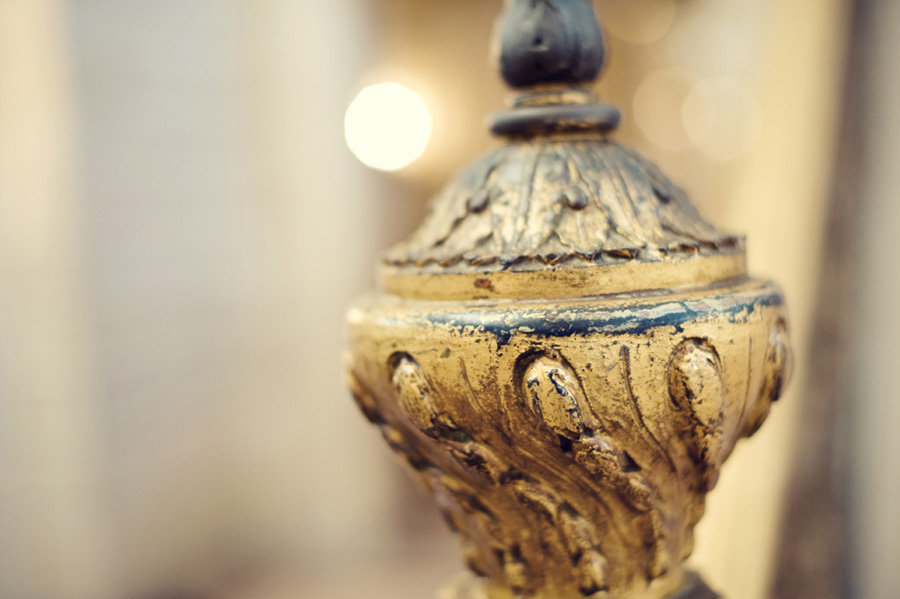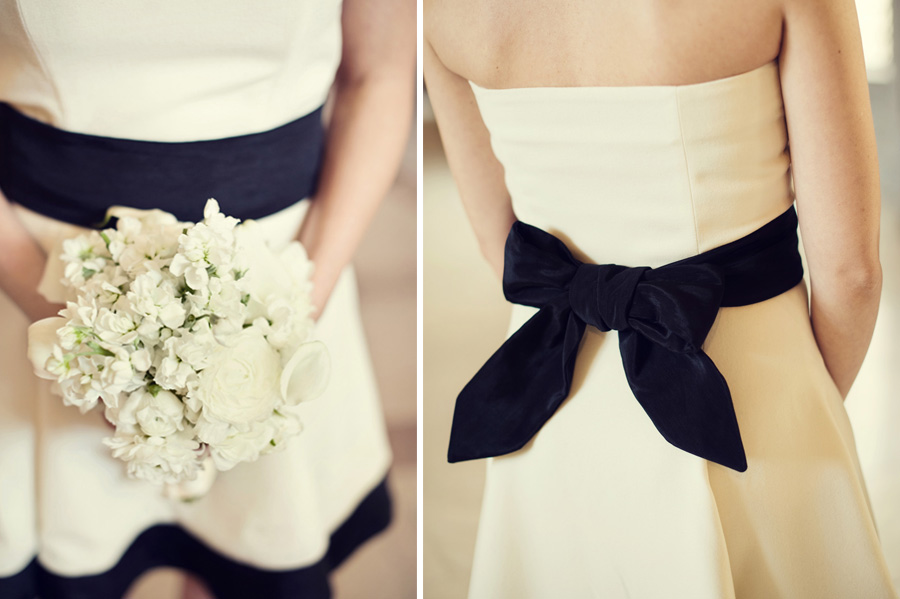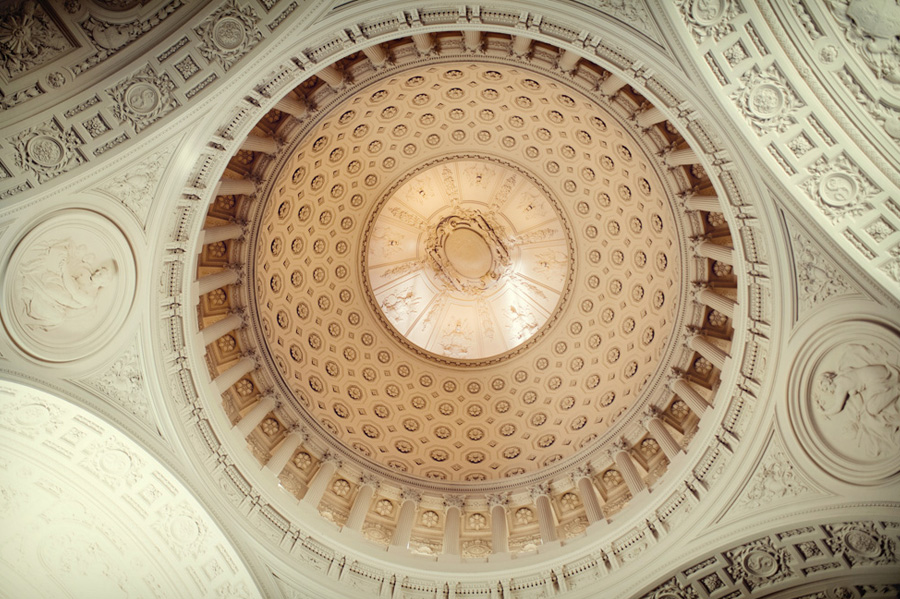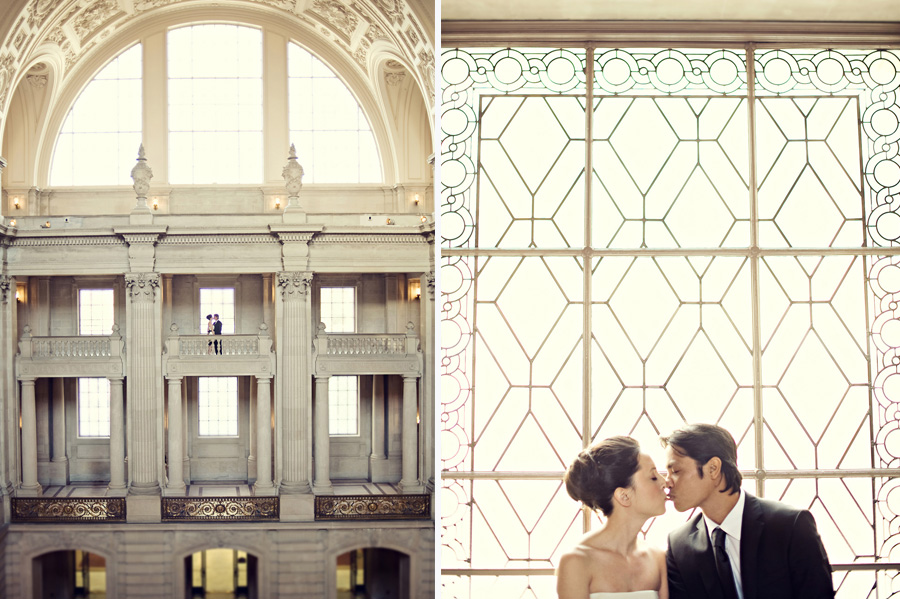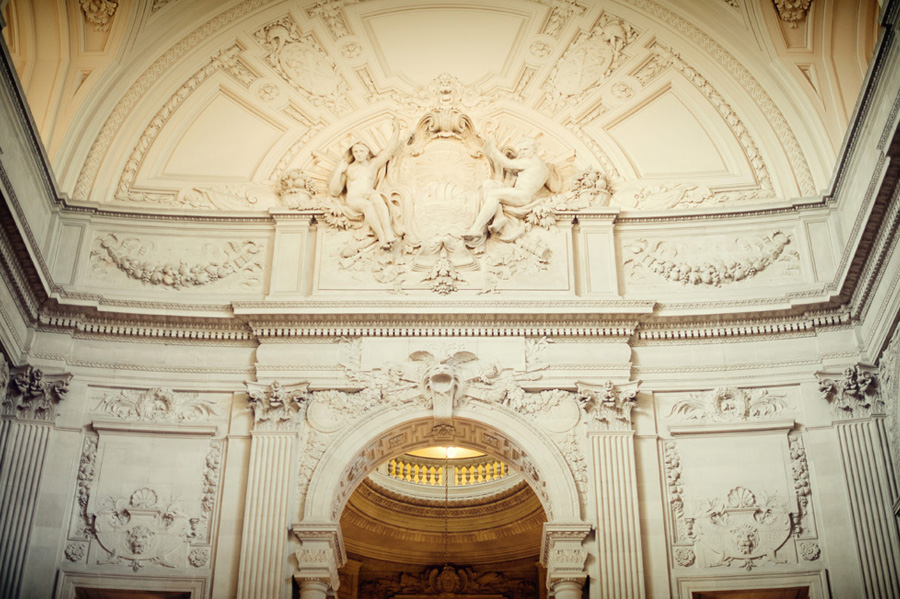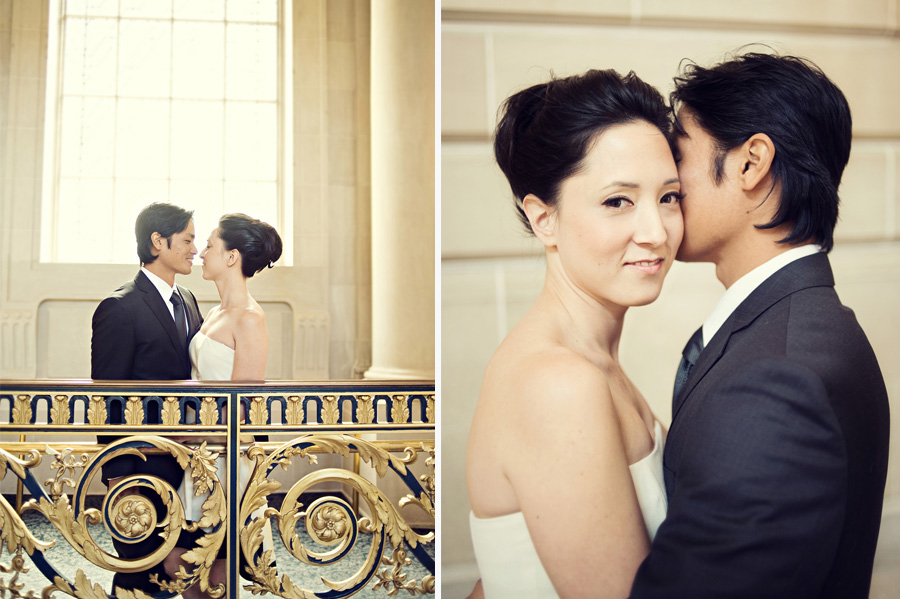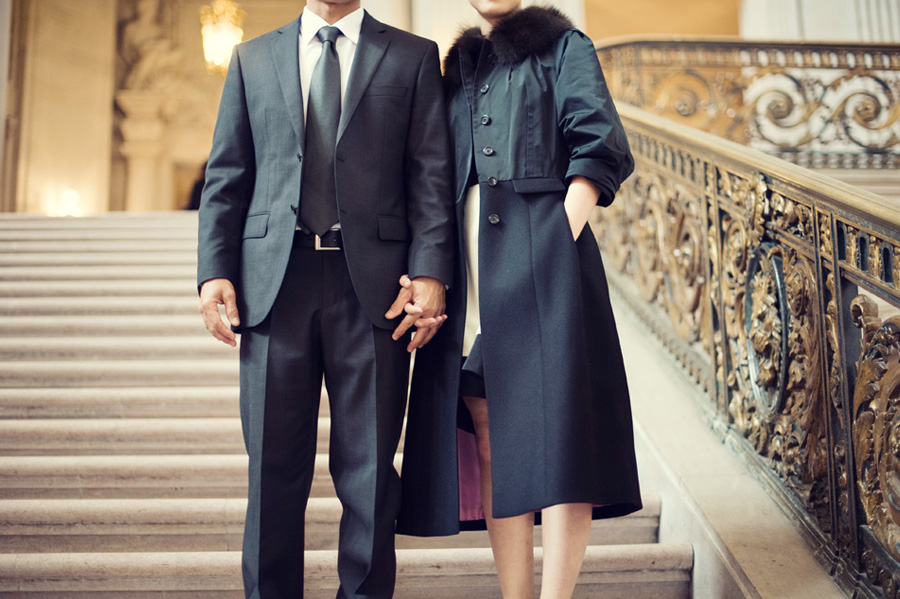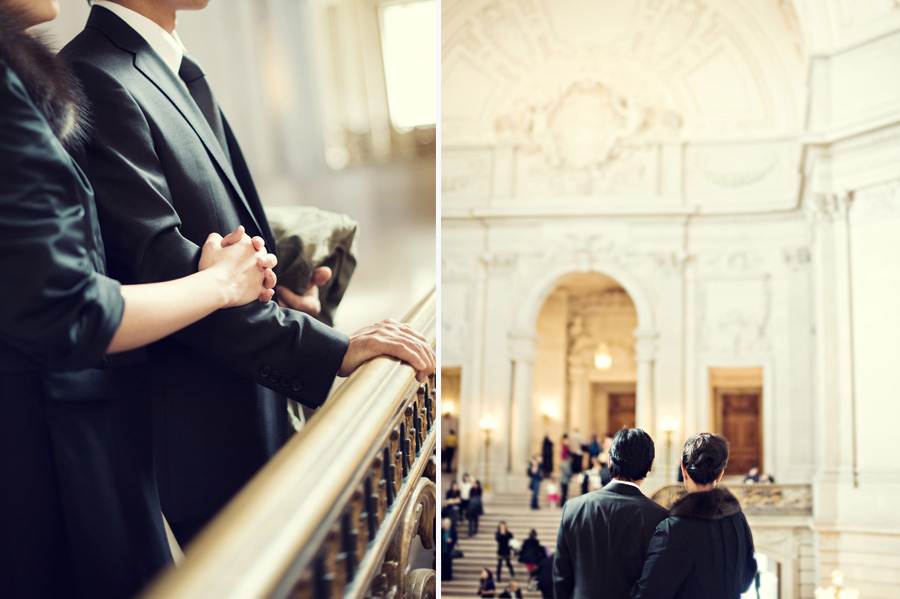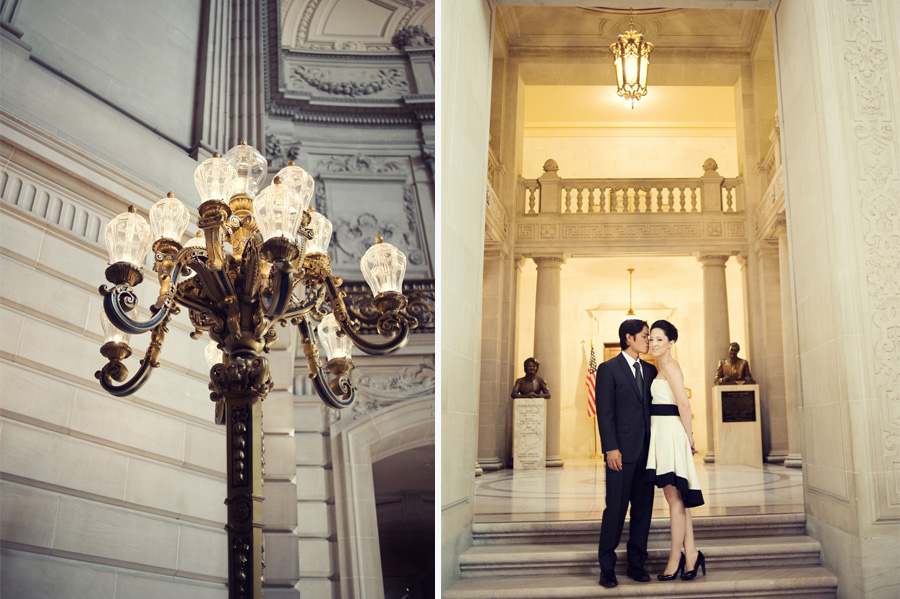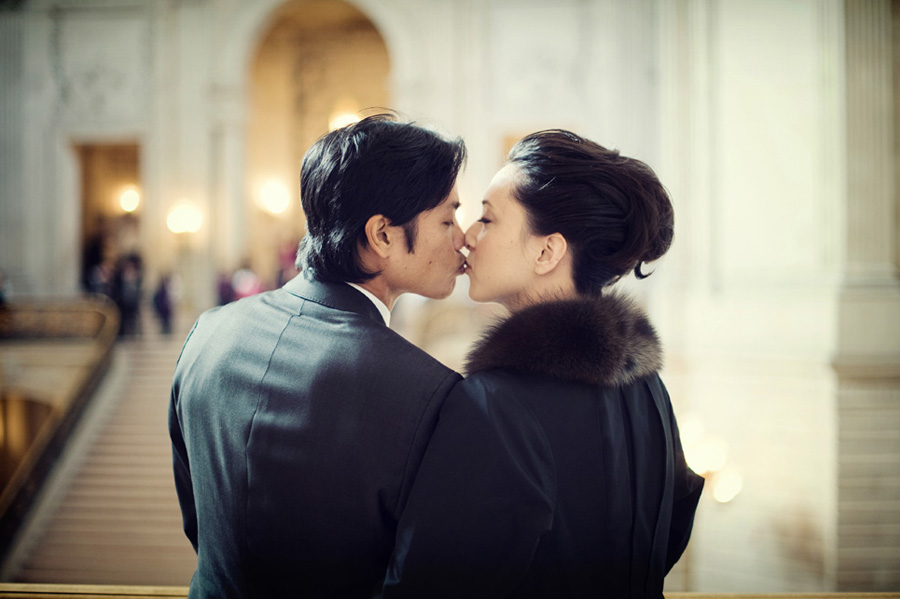 Part II of their wedding was a more formal dinner that was so San Francisco chic. There's something so romantic about this city–I loved how Kelly & Jaime really captured it. Baker & Banker restaurant was a quaint little restaurant in the heart of SF and it was the perfect setting for dinner and drinks.